Alloy Sports Wheels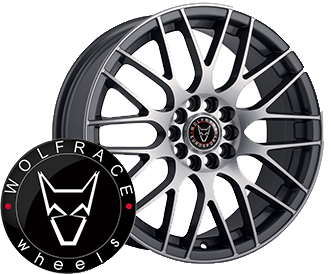 Wolfrace Wheels
Probably the best known manufacturer of high class alloy wheels combining style, performance and affordability.
The Wolfrace company has over 40 years experience in the design and manufacture of alloy wheels having started in 1971. Wolfrace Wheels (UK) Limited was the first in Europe to launch a range of polished alloy wheels into the market place and continue to develop new ranges catering for family to high performance vehicles. With strict quality control, world class manufacturing techniques and processes, Wolfrace are the only UK based company where selected standard finish alloy wheels carry a 5 year warranty.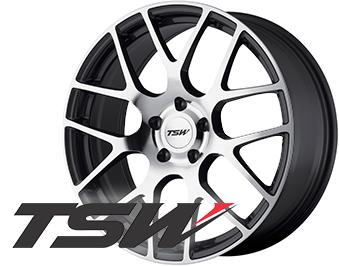 TSW Wheels
Nothing sets your car or SUV apart like a new set of distinctive custom wheels from TSW.
Make a bold statement by choosing just the right design, finish and size from our collection of light alloy aftermarket wheels. You'll discover that our wheels are as remarkable for their uncompromised quality, precision engineering, advanced materials and revolutionary manufacturing processes as they are for stunning designs.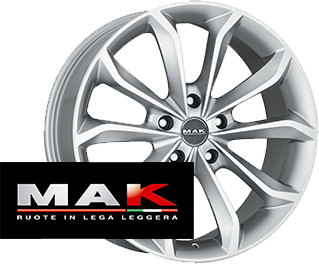 MAK Wheels
Mak was created in 1990, but it is a relatively "old" company as it started as a joint-venture made by two families working in the automotive field for a few decades: the Magri family, one of the leaders in the field of tyre distribution in Italy, and Cervati, a family owning foundries since the '30's, a leader in the casting of aluminium parts.
Thanks to the technological know-how on one side, and to the deep knowledge of the market on the other, the project of production and distribution of light alloy wheels started very rapidly, assessing the position of MAK in a very short time.
The success of Mak wheels was based on a correct strategic planning, keeping into consideration two fundamental advantages: flexibility and styling. Call Discount Tyre Direct Ltd now for details on styles, price and fitment.
Alloy Wheel Refurbishment
Have you damaged your alloy wheels on the kerb? Have they pitted badly? We are agents for alloy wheel refurbishment. Collections are made and returned twice weekly by a reputable company who can bring your alloy wheels back to life.
They are the country's leading alloy wheel refurbisher finishing over 30,000 wheels per year. Having been established for over 15 years they have gone from strength to strength offering a fast and efficient turnaround either by their own fleet of vans or by 24 hour courier.

Stage One
This is a typical wheel, which is showing several problems. The rim is damaged by kerbing, the finish is oxidising and lifting the lacquer, there are stone chips and marks from balance weights.
This wheel is in need of complete refurbishment.

Stage Two
The first stage of the process is to remove the existing finish lacquer paint etc to get back to a bare casting. Next we machine out any damage to the rim caused by kerbing etc....
Lastly, we check for dents or flat spots and deoxidise and clean the wheel ready for painting.

Stage Three
The wheel is painted using the latest dry powder coat finishing system with the application of a tough durable polyester coating for a lasting finish. Most colours are available.
This finish is then baked on a high temperature in gas fired ovens.

Stage Four
The next step is to machine the wheel to restore its original look using hand made templates to exactly follow the contour of the original shape.
Finally the wheel is lacquered using a clear powder coating.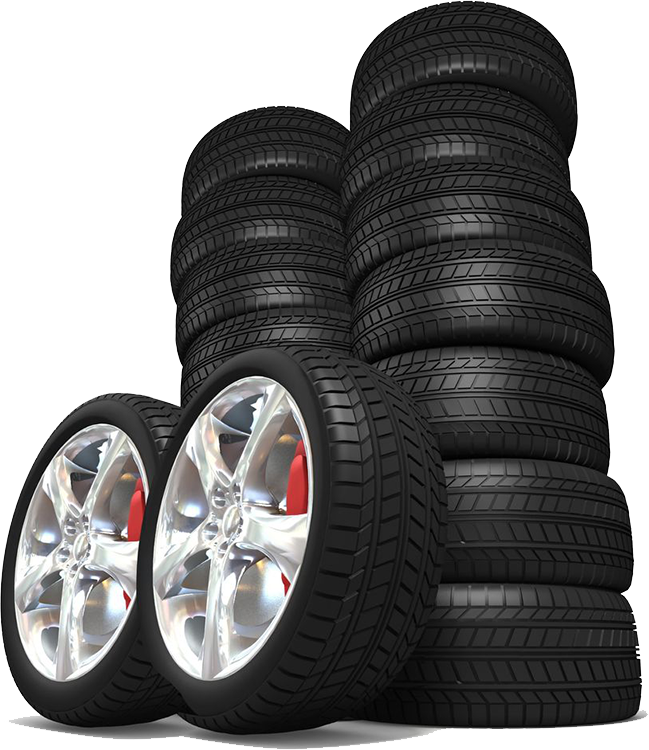 About Us
Since 1968, Discount Tyre Direct Ltd has become a leading distributors of Performance and Budget tyres at wholesale prices in the South.
Enormous buying capacity, along with genuinely impartial advice and fitment expertise, has enabled the company to supply the best available products at a hugely discounted cost. Discount Tyre Direct Ltd are pleased to maintain a highly professional customer service and a pricing structure that includes a Price Match Promise with On Line Suppliers.
The company are able to offer the latest in computerised wheel geometry checks and correction with the State of the art Hunter Hawkeye 4 wheel alignment system. Many professional race teams and motoring clubs make Discount Tyre Direct Ltd a first stop for Wheel Alignment accuracy and tyre value. A highly skilled team of staff are dedicated to professional customer service and offer exceptional value for money for both Performance cars and Budget application.
FIND OUT MORE »
Opening Times
Monday
8.30am - 5.30pm
Tuesday
8.30am - 5.30pm
Wednesday
8.30am - 5.30pm
Thursday
8.30am - 5.30pm
Friday
8.30am - 5.30pm
Saturday
8.30am - 12.30pm